Philosophy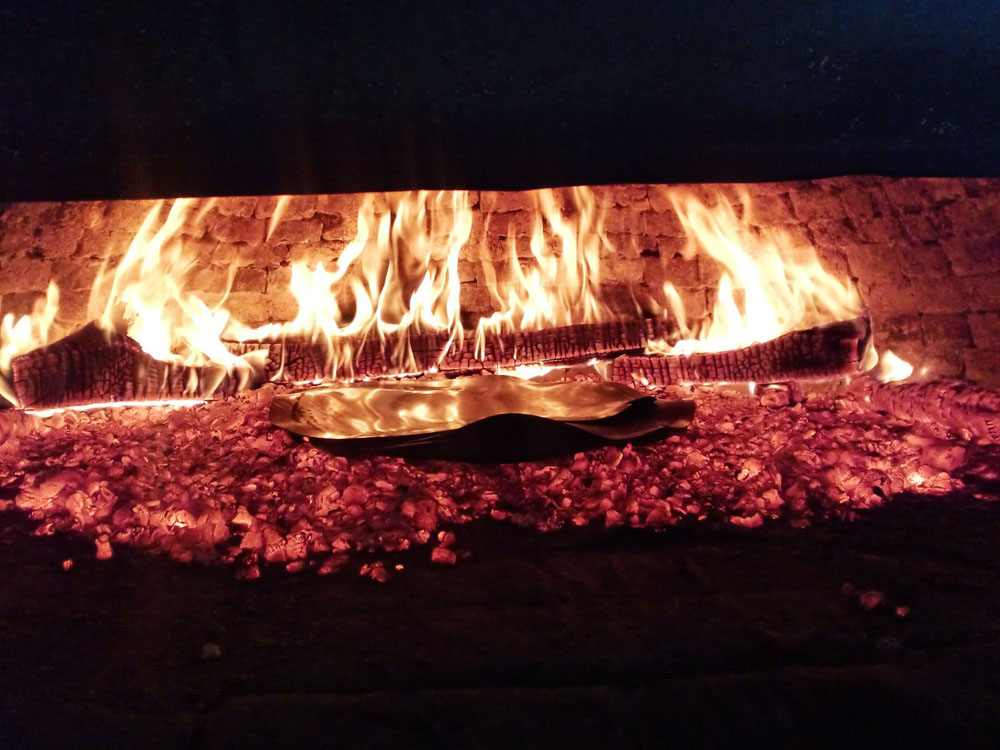 Samsun is not just a name, it is the embodiment of a bridge between the Orient and the Occident, a modern metropolis, which still does not deny her roots and traditions. This is the home of SAMSUN Cymbals founder Mustafa Diril, a craftsman who rallied a sworn community round him and who passionately fights for quality, for individuality and for musicality.
Being the manufacturer of SAMSUN Cymbals in the heart of the crucible of the European musicscene, we want to offer You the best possible service and meet Your specific wishes.
With us, You can find a broad selection of different timbres and You will find the perfect tool for every kind of stylistics and for Your own special taste. Additionally, our service also encompasses that we accompany You on the quest for your castbronze equivalent and that we, if it is not in our product line, customize it for You.
Quick and reliable delivery, strict quality checks, openness towards new ideas and a straightforward handling of complaints are very important to us in order to create a bond of trust. We want You to be happy and we always have a sympathetic ear for criticism, questions and suggestions. Try it, let the sound convince yourself and experience the distinctiveness of pure handicraft!
Tradition

This word does not mean to live in the past. However, it means obtaining the art of manufacturing cymbals in the manner of the old foremen and guiding it into a magnificent future. It is the traditional recipe of the famous Turkish B20-bronze, the skills which have been handed on from generation to generation and, last but not least, the human coefficient what makes SAMSUN Cymbals products special. We purposely maintain the magic togetherness of human being and material in this equation and thereby, every single cymbal receives a unique character. At the same time, tradition also means development. Although an increase and an enrichment of knowledge take place, the essence remains untouched. Far away from any arbitrariness, it is our goal to produce seasonably sounding instruments which meet the requirements of modern musicality and which provide help for every artist to find a very distinctive style of expression.
We are individuals and tradition teaches us the following: Choose Your own path !
P

rogress

Progress – this is what we are trying to achieve with every manufactured cymbal in close collaboration with Mustafa Diril and his staff. We carefully observe what could be improved or where we do have to fill a gap.
Innovative sounds, extended durability, outstanding design, improved service and ecologically reasonable standards are only some of the countless points which are always in the focus of our developmental work. This means for us to maintain the legacy of the old cymbal smithy and to customize it to the challenges of the modern period. Furthermore, music and art are supposed to raise our awareness – for our fellow men, for the condition of our environment and for our development as society. This sensibility flows into our work, and every single SAMSUN Cymbals product contains this kind of spirit, which we feel obliged to.
SAMSUN Cymbals – tradition in progress
The founder – Mustafa Diril


Mustafa Diril, the founder, head and foreman of SAMSUN CYMBALS, started his apprenticeship at the young age of 17 at Istanbul Cymbals in 1988, where he learned the art of manufacturing cymbals from his foremen Mehmet Tamdeger and Agop Tomurcuk right down to the last detail. Then, in 1999, he made the decision to return to his hometown Samsun and to establish his own cymbal manufacture together with his cousins. Here, he significantly contributed to the development and the production of famous product lines for two of the leading and most popular cymbal brands in the world. In 2006, he founded his own cymbal brand SAMSUN Cymbals and started with only three employees in a very small manufacture to produce high-class, handmade cymbals.